新製品予告1 来月発売予定です♪
近々、ハーレー用のCANスマートコントローラーが発売されます。
対応車種は60車種以上。
純正スイッチの操作で様々な電装品をコントロールできるようになります。
全てはプラグアンドプレイ!
詳細は追って!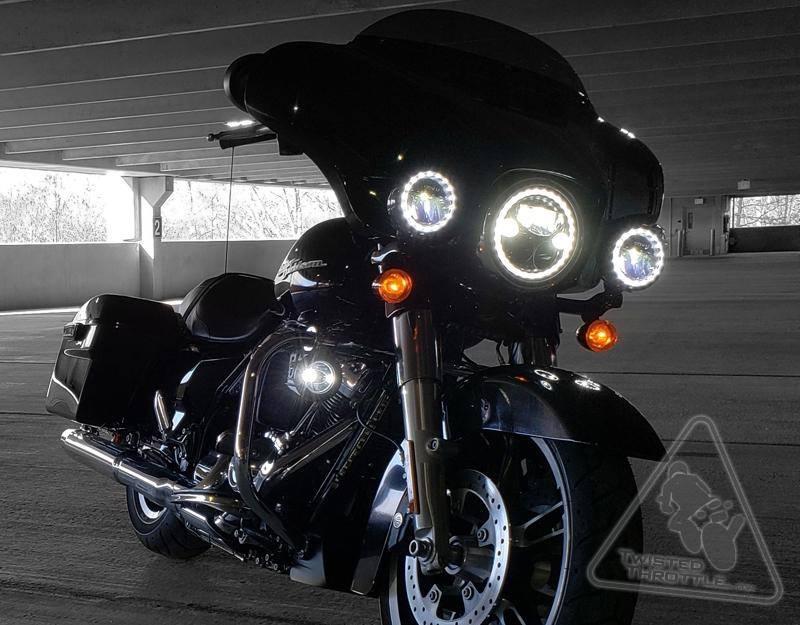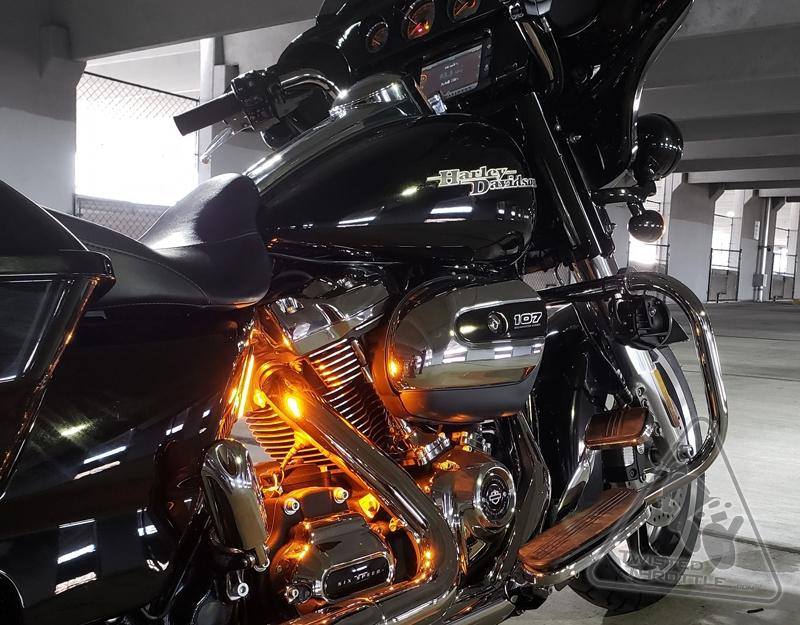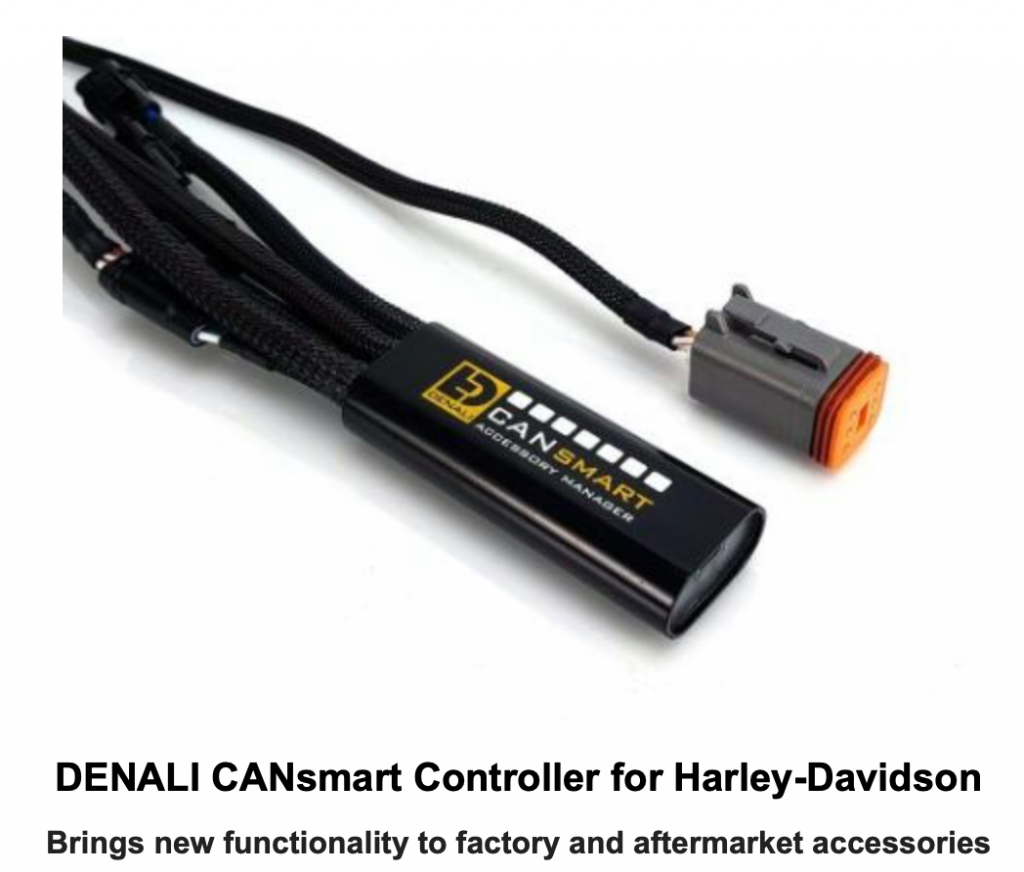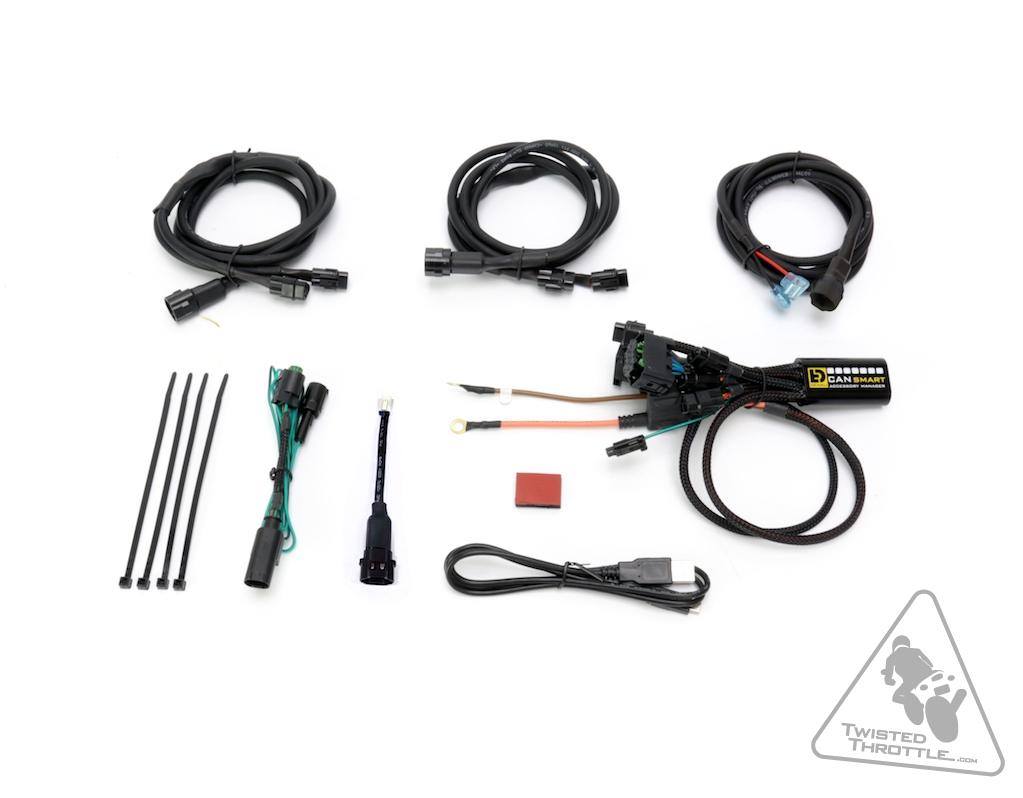 【ハイ/ローシンクロコントロール】Set passing lamps and auxiliary lights to switch between a programmable high/low setting with the factory high beam switch.
【トリップスイッチでライトの明るさコントロール】Independently control two sets of lights on/off and intensity level (for both day and night) right from your bikes factory trip switch. Click three times to turn lights on/off, or hold for 3 seconds to enter dimming mode where you can cycle between 10%-100% intensity.
Modulate Lights. Set passing lamps or auxiliary lights to modulate to increase your visibility to other motorists.
Flash to Pass. Need to get someone's attention? Pulse your high beam switch three times and your auxiliary lights will strobe three times fast.
Cancel With Turn Signal. This feature cancels the corresponding auxiliary light when you turn your turn signal on preventing powerful auxiliary lights from overpowering your signal
Plug & Play Horn Installation. Quickly and easily connect high power aftermarket horns like our SoundBomb™ without having to add an additional harness or relay.
Strobe with Horn. With this feature selected the CANsmart™ will automatically strobe your passing lamps or auxiliary lights when you sound your horn. This feature works whether you have the factory horn or SoundBomb™ horn installed.
Deceleration Activated "Smart Brake" Technology. The CANsmart™ reads vehicle speed in real time to activate your brake light during deceleration before you even touch the bake. You can adjust the sensitivity and minimum speed at which the Smart Brake Feature will activate.
Flash Pattern Braking. The CANsmart™ provides four different flash patterns that make our super bright auxiliary brake lights even noticeable to motorists behind you. You can set auxiliary brake lights to only flash under hard braking, flash continuously as your brake is applied or flash four times rapidly then hold steady (California legal flash rate).
Compatible with Genuine Harley-Davidson Accessories. The CANsmart™ can provide "smart brake" and flash pattern braking to a wide variety of accessories including Harley-Davidson aftermarket LED brake lights.
Switched Power Source. The CANsmart™ provides a universal "accessory" option which simply gives you clean switched 12V power. That means whatever accessory you connect to this circuit will turn on and off with your ignition.
Delay Time Out. You can also set the accessories on this circuit to have a delayed time out. This will keep them powered for up to 30 seconds after your turn off your bike.
On Board Power. The "accessory" circuit option is ideal for powering your GPS, phone, heated gear or any other electronic device.